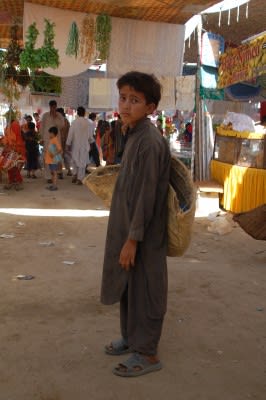 As part of a joint global campaign throughout 2018, the World Day for Safety and Health at Work (SafeDay) and the World Day Against Child Labour (WDACL) will focus on the need to end child labour and to improve the safety and health of young workers.
All children have the right to be free from all forms of child labour and all workers have the right to safe and healthy workplaces. Globally, 541 million young workers (between the ages of 15 and 24) account for 15 per cent of the world's labour force. They sustain up to 40 per cent more non-fatal occupational injuries than do adult workers (workers older than 24) and workplace hazards can even pose a threat to their lives. An estimated 152 million children (aged 5–17) around the world are in child labour, of whom 73 million perform work which is hazardous because of its nature or the circumstances in which it is carried out. Many factors contri-bute to hazardous child labour and the high rate of work-related injury and ill health amo...
Want to see the rest of this article?
Would you like to see the rest of this article and all the other benefits that Issues Online can provide with?
Useful related articles
Video and multimedia references
Statistical information and reference material
Glossary of terms
Key Facts and figures
Related assignments
Resource material and websites