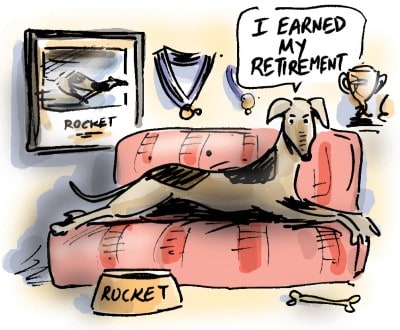 Bookmakers agree additional payments worth up to £3 million in a positive step which will ensure a fair return to the sport from industry giants.
By Department for Digital, Culture, Media & Sport and Mims Davies MP
Thousands of racing greyhounds are to be better cared for as a result of a new deal worth an estimated £3 million this year, to be paid for by some of Britain's biggest bookmakers.
The Minister for Sport, Mims Davies has announced that the funding will contribute towards new tailored training for veterinary staff, the expansion of an injury recovery scheme to ensure more greyhounds can enjoy a full and active life following racing, and the provision of more homes for dogs as they enter retirement, through increased funding for the Greyhound Trust.
The extra money will also go towards improving safety across the nation's 21 licensed racetracks, kennel improvements and the provision of air-conditioning for trainers' vehicles to improve welfare standards.
The voluntary com...
Want to see the rest of this article?
Would you like to see the rest of this article and all the other benefits that Issues Online can provide with?
Useful related articles
Video and multimedia references
Statistical information and reference material
Glossary of terms
Key Facts and figures
Related assignments
Resource material and websites