This article is
4 years old.
Click here
to view the latest articles for this topic.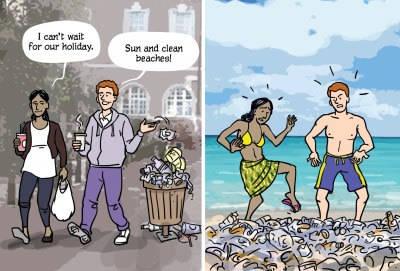 By Liz Bonnin, Science and natural history presenter and Terrific Scientific ambassador
Getting the chance to visit Galapagos last year was a dream come true for me. For years I had watched documentaries and read books about these enchanted islands and as a biologist I dearly wanted to witness the dramatic volcanic landscapes, harbouring the most extraordinary myriad of species.
Thanks in no small part to the legacy of Charles Darwin's groundbreaking journey on HMS Beagle, and the unique ecology of these islands, Galapagos is never out of the conservation spotlight. This has resulted in the protection of 97% of the archipelago, and the opportunity for a unique wildlife experience. It's one of the last places on Earth where you can experience wildlife as it might have looked before our human footprint began to make its presence felt.
Here, it's possible to wander amongst basking marine iguanas, sea lion pups learning to survive as they mimic their mothers, male fur seals jostling for...
Want to see the rest of this article?
Would you like to see the rest of this article and all the other benefits that Issues Online can provide with?
Useful related articles
Video and multimedia references
Statistical information and reference material
Glossary of terms
Key Facts and figures
Related assignments
Resource material and websites