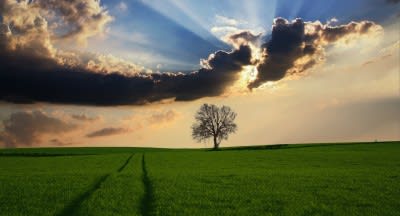 Nine out of 10 of rural inhabitants recycle their plastic, compared with just seven out of 10 urbanites
By Tom Bawden
People who live in the countryside are considerably greener than city dwellers when it comes to their everyday habits – but much slower to adopt new environmental technologies, a study reveals.
A poll of over 3,000 Brits found a considerable divide between rural and urban areas, with people living in villages and hamlets, on average, adopting more daily green habits than town and city dwellers.
Nine out of ten of rural inhabitants recycle their plastic, compared to just 7 out of ten urbanites, while 56 per cent of them recycle food waste in the country, compared to 44 per cent of those in the city.
Meanwhile, 94 per cent of country livers take their own bags to shops, compared to 81 per cent in the town, according to the poll for the Institution of Engineering and Technology (IET).
More responsible in country
People in the countryside also feel more responsible for p...
Want to see the rest of this article?
Would you like to see the rest of this article and all the other benefits that Issues Online can provide with?
Useful related articles
Video and multimedia references
Statistical information and reference material
Glossary of terms
Key Facts and figures
Related assignments
Resource material and websites