This article is
4 years old.
Click here
to view the latest articles for this topic.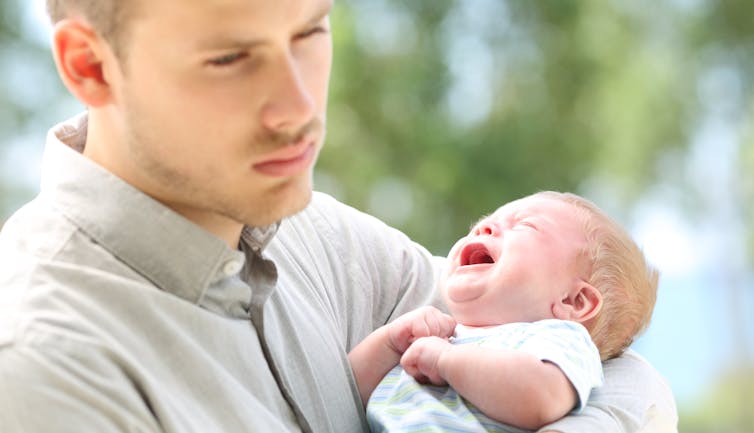 Andrew Mayers, Bournemouth University
Over the past few years, there has been an increase in media reports about postnatal depression and other maternal mental illnesses, and campaigns have led to greater understanding about the need for more specialist services. Although this is encouraging, very little is said about fathers. But men can get postnatal depression, too.
Currently, only mothers can be diagnosed with postnatal depression. The psychiatrists' "bible", the Diagnostic and Statistical Manual of Mental Disorders (DSM-5), includes a diagnosis of "peripartum depression". Peripartum depression is a form of clinical depression that is present at any time during pregnancy, or within the four weeks after giving birth, although experts working in perinatal mental health tend to be more flexible, extending that period to the first year after giving birth.
In many ways, postnatal depression varies little from traditional depression. It, too, includes a...
Want to see the rest of this article?
Would you like to see the rest of this article and all the other benefits that Issues Online can provide with?
Useful related articles
Video and multimedia references
Statistical information and reference material
Glossary of terms
Key Facts and figures
Related assignments
Resource material and websites