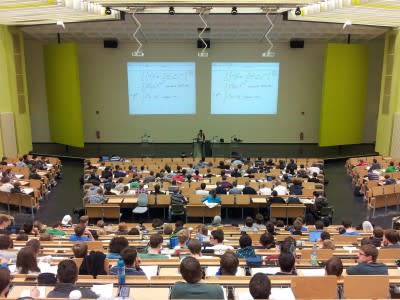 Past and present university students talk about their experiences of being made to feel out of place.
By Nazia Parveen North of England correspondent
A Guardian investigation has found widespread evidence of students being ridiculed over their accents and backgrounds at some of the country's leading universities. Here, students past and present reflect on their experiences:
'It made me feel like I did not belong'
Nina White, 26, from Stockton-on-Tees, studied English and theatre at the University of Warwick
"It sounds ridiculous, but I only realised I had what people regarded as a strong regional accent when I first began my undergraduate studies. Mocking of my accent was immediate and I was shocked at the perceptions of people from the north-east. The perception of me was that if I had a drink I would become aggressive and scrappy, and this was all because I was from the north. I am neither of those things.
To read the rest of this article from the Guardian click here
...
Want to see the rest of this article?
Would you like to see the rest of this article and all the other benefits that Issues Online can provide with?
Useful related articles
Video and multimedia references
Statistical information and reference material
Glossary of terms
Key Facts and figures
Related assignments
Resource material and websites