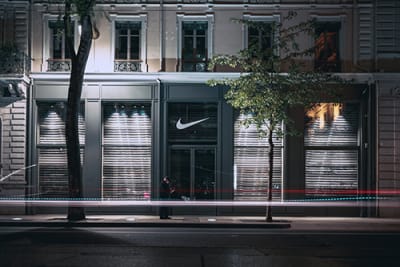 Nike has launched the GO FlyEase, accessible hands-free shoes that are easy to put on and take off by simply slipping your foot in without bending down to do up laces, zips or straps.
By Emma Purcell
The innovative design was inspired by Matthew Walzer, who wrote a letter at age 16 to Nike asking for an accessible pair of shoes he could put on and off independently because he has cerebral palsy.
Following nine years of researching, engineering and testing, the GO FlyEase hands-free shoe is now launched and will be available to purchase soon.
How do the Nike GO FlyEase hands-free shoes work?
The Nike GO FlyEase hands-free shoes are a sophisticated and accessible way of wearing footwear. Behind the shoe's smooth motion is a bi-stable hinge that enables the shoe to be secure in fully-open and fully-closed positions.
This duality allows another signature detail: the Nike GO FlyEase tensioner. The tensioner's unique flexibility super-charges an action many might take for granted (kicking...
Want to see the rest of this article?
Would you like to see the rest of this article and all the other benefits that Issues Online can provide with?
Useful related articles
Video and multimedia references
Statistical information and reference material
Glossary of terms
Key Facts and figures
Related assignments
Resource material and websites