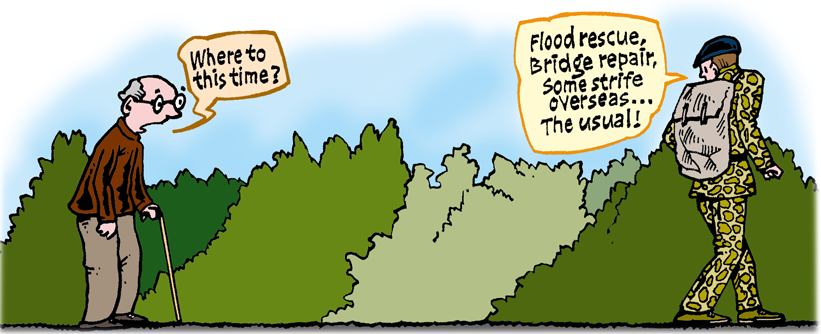 This Armed Forces Day, SSAFA calls on the nation to update their view of the Forces and celebrate the 'everyday' heroes serving our country…
New research from SSAFA, the Armed Forces charity, reveals outdated misconceptions of the modern-day military are having a concerning impact on public support for the Forces. The findings, commissioned for Armed Forces Day, show over a third of the UK do not actively support the Armed Forces, rising to 48% for those aged 16–34.
Concerningly, 43% would only support an Armed Forces charity during times of conflict and one in five admit they would never support a military charity. This lack of support seems to be linked to a widespread lack of awareness of who the Forces are and what they do. Despite the UK's military not being in active conflict for almost five years:
52% are more familiar with the roles of the Armed Forces while engaged in active conflict, than they are now
50%
Want to see the rest of this article?
Would you like to see the rest of this article and all the other benefits that Issues Online can provide with?
Useful related articles
Video and multimedia references
Statistical information and reference material
Glossary of terms
Key Facts and figures
Related assignments
Resource material and websites