This article is
4 years old.
Click here
to view the latest articles for this topic.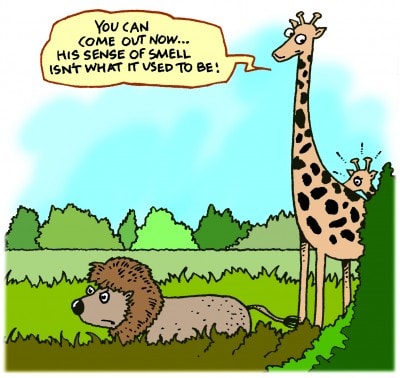 New research from the University of Bristol is calling for an urgent review into how populations of giraffes are managed in the wild when living alongside lions.
It is commonly accepted that lions are the only predators to pose a risk to giraffes on an individual basis but there has never been a study to investigate how the presence of lions impacts on the population as a whole.
Now, in the first study of its kind, published today in the journal PLOS One, Bristol PhD student Zoe Muller has found that if lions are kept in the same conservation area as giraffes, the number of calves is likely to be reduced, maybe by as much as 82 per cent.
Zoe, based at the University's School of Biological Sciences, said: "It is thought that lions preferentially target giraffe calves in the wild, and there is anecdotal evidence of this, including observations of lions eating young giraffe carcasses and of lion claw marks on adult females (thought to be a result of them defending their calves).
"Howev...
Want to see the rest of this article?
Would you like to see the rest of this article and all the other benefits that Issues Online can provide with?
Useful related articles
Video and multimedia references
Statistical information and reference material
Glossary of terms
Key Facts and figures
Related assignments
Resource material and websites