This article is
20 years old.
Click here
to view the latest articles for this topic.
Tokophobia is an extreme fear of childbirth. Here's how to recognise and treat it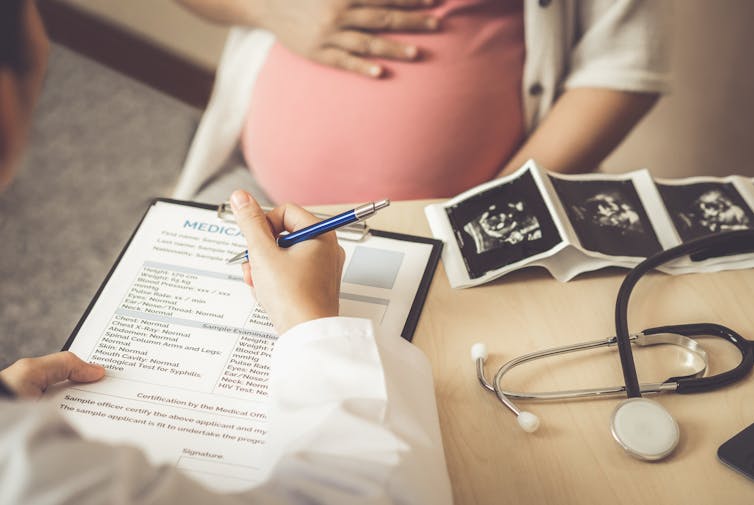 Julie Jomeen, Southern Cross University; Catriona Jones, University of Hull; Claire Marshall, University of Hull, and Colin Martin, Southern Cross University
Many pregnant women worry about birth. Some, however, suffer from a much more serious condition called tokophobia: a severe and unreasoning dread of childbirth, which is sometimes accompanied by a disgust of pregnancy.
At its most extreme, tokophobia can lead to:
an obsessive use of contraception to prevent pregnancy
termination of pregnancy
not attending maternity care appointments
post-traumatic stress disorder and/or other mental health disorders and mother-baby bonding difficulties.
Tokophobia comes in two forms: primary (in women who have not had a baby before) and secondary (women who have previously had a baby). Women with tokophobia in a previous pregnancy are more likely to have it in a subsequent pregnancy, resulting in...
Want to see the rest of this article?
Would you like to see the rest of this article and all the other benefits that Issues Online can provide with?
Useful related articles
Video and multimedia references
Statistical information and reference material
Glossary of terms
Key Facts and figures
Related assignments
Resource material and websites