This article is
6 years old.
Click here
to view the latest articles for this topic.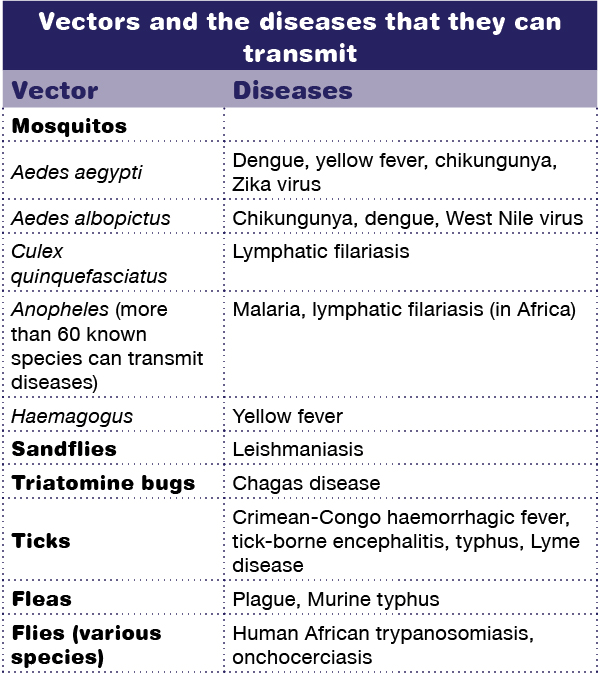 Vectors are living organisms that can transmit infectious diseases between humans or from animals to humans. Many of these vectors are bloodsucking insects that ingest disease-producing micro-organisms during a blood meal from an infected host (human or animal) and later inject them into a new host during their next blood meal. Mosquitoes are the best known disease vector. Others include certain species of ticks, flies, sandflies, fleas, bugs and freshwater snails.
More than half the world at risk
Vector-borne diseases are illnesses caused by pathogens and parasites in human populations. Every year more than one billion people are infected and more than one million people die from vector-borne diseases including malaria, dengue, schistosomiasis, leishmaniasis, Chagas disease, yellow fever, lymphatic filariasis and onchocerciasis.
One sixth of the illness and disability suffered worldwide is due to vector-bo
Want to see the rest of this article?
Would you like to see the rest of this article and all the other benefits that Issues Online can provide with?
Useful related articles
Video and multimedia references
Statistical information and reference material
Glossary of terms
Key Facts and figures
Related assignments
Resource material and websites