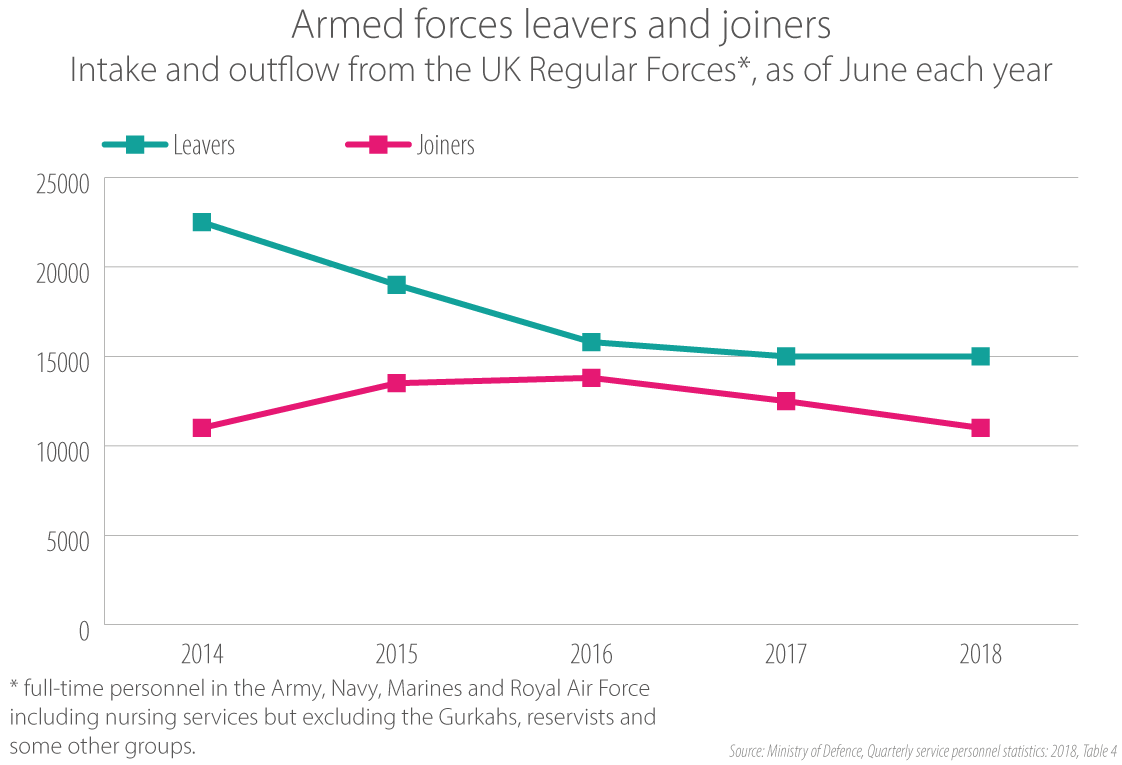 The government recently announced that it would be relaxing the rules for Commonwealth citizens wishing to join the UK's armed forces with the aim of increasing the number of Commonwealth recruits to around 1,350 a year.
With that in mind we took a look at what's been happening to armed forces recruitment.
The size of the armed forces is about 9,000 below target
There were just over 192,000 military personnel employed by the UK armed forces as of the start of July 2018. That figure includes the Army, Royal Navy, Marines and Royal Air Force (RAF) as well as the Gurkhas, a division of the Army with Nepalese recruits, and a number of reserve and guard services.
Of these the full-time trained size of the armed forces was around 136,000. That's around 9,000 below the government's target.
The Army has the widest gap between its actual numbers and its target size (around 7%), the RAF is about 6% away from its target, while th
Want to see the rest of this article?
Would you like to see the rest of this article and all the other benefits that Issues Online can provide with?
Useful related articles
Video and multimedia references
Statistical information and reference material
Glossary of terms
Key Facts and figures
Related assignments
Resource material and websites