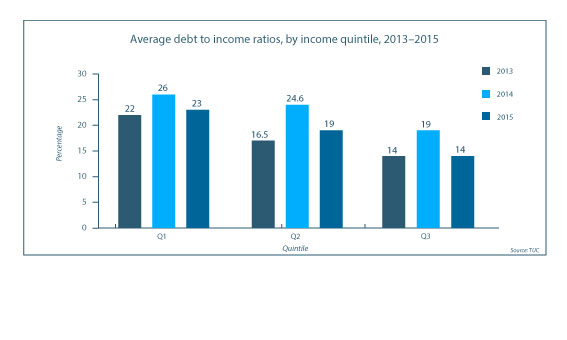 Why we need action to help over-indebted households.
An extract from the Trades Union Congress report
Executive summary
It is now over eight years since the onset of the global financial crisis and the Great Recession. Private indebtedness is widely understood as a major underlying cause of the crisis, as high-risk loans and sub-prime mortgages fatally undermined the stability of major financial institutions. While there has been a good deal of emphasis since 2008 on the household elements of private debt, this has tended to be dominated by mortgage debt. The 'Britain in the Red' project was set up to look in more detail at what has happened to households' use of consumer credit.
Households borrow either to spread their spending over a longer period, or when their everyday costs cannot be covered by their income. With households experiencing an unprecedented decline in real earnings, the obvious concern is that more household
Want to see the rest of this article?
Would you like to see the rest of this article and all the other benefits that Issues Online can provide with?
Useful related articles
Video and multimedia references
Statistical information and reference material
Glossary of terms
Key Facts and figures
Related assignments
Resource material and websites