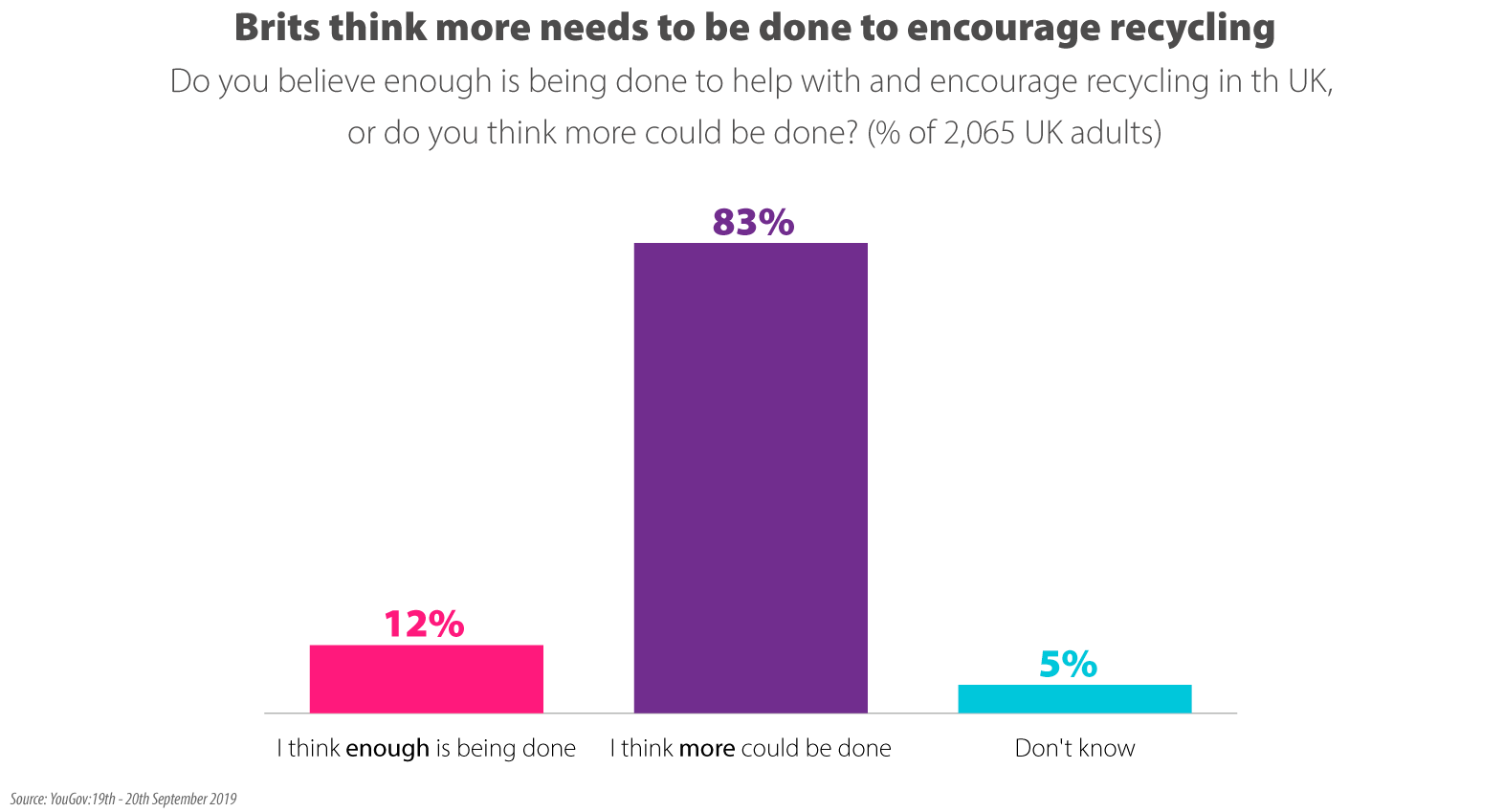 More frequent collections, local recycling facilities and cash incentives would encourage Britons to recycle more of their waste.
By Connor Ibbetson, Data Journalist
The British public want supermarkets to do more to reduce plastic packaging, but also think that more needs to be done to make sure products are recycled after use.
The majority (83%) of Britons say that more needs to be done to encourage recycling in the UK, with only 12% saying they think they get all the help they need to make sure their waste is reused.
Among the biggest issues keeping Brits from recycling more in the UK are a lack of local facilities, councils not collecting certain types of items from the kerbside and confusing rules.
One in six Brits (16%) say they would recycle more if their local authority collected more types of recyclables, more often, from their kerbside bins. Another one in nine (11%) want better or more accessible community recycling faciliti
Want to see the rest of this article?
Would you like to see the rest of this article and all the other benefits that Issues Online can provide with?
Useful related articles
Video and multimedia references
Statistical information and reference material
Glossary of terms
Key Facts and figures
Related assignments
Resource material and websites