This article is
6 years old.
Click here
to view the latest articles for this topic.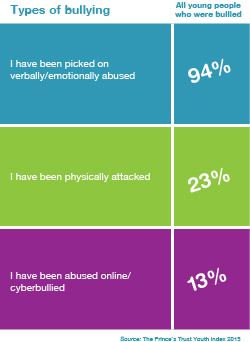 Children who are bullied at ages eight to ten are more likely to suffer from sleep walking, night terrors or nightmares by the time they are 12 years old.
In a study published this week in Pediatrics, journal of the American Pediatric Association, Professor Dieter Wolke and Dr Suzet Tanya Lereya from the University of Warwick, found being bullied increases the risk for a category of sleep disorders known as parasomnias. These are sleep-related problems such as nightmares, night terrors or sleepwalking.
A cohort of children from the Avon Longitudinal Study of Parents and Children (ALSPAC) were interviewed at elementary school age (eight and ten years) about bullying experiences and then about parasomnias at secondary school age (12–13 years).
Professor Wolke, from Warwick Medical School and the Department of Psychology, said: "We found children who were bullied at age eight or ten years were more likely to have nightmares, night terrors or sl
Want to see the rest of this article?
Would you like to see the rest of this article and all the other benefits that Issues Online can provide with?
Useful related articles
Video and multimedia references
Statistical information and reference material
Glossary of terms
Key Facts and figures
Related assignments
Resource material and websites