This article is
4 years old.
Click here
to view the latest articles for this topic.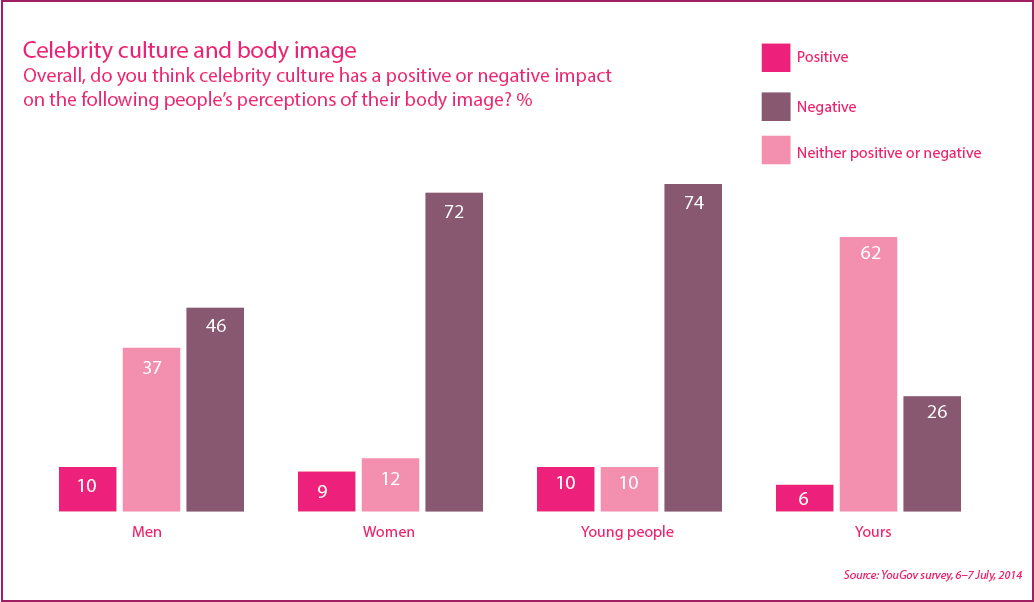 74% believe celebrity culture is having a negative impact on young people, though obesity and binge drinking are more commonly seen as threats.
'Thinspiration', a term used to describe things that inspire people to lose weight, has come under public scrutiny after husband of Made in Chelsea and Celebrity Masterchef star Millie Mackintosh used the word to describe a photo of her looking skinny on Twitter. The term is accused of encouraging bad eating habits and unhealthy body images, especially to young people and women, with some going as far as calling it pro-anorexic.
A new YouGov survey finds that the majority of British people (58%) think the term is inappropriate, including 52% of 18- 24-year-olds. Women are more likely than men to disapprove of the term, with 68% of women saying it is inappropriate compared to 50% of men.
The discussion over 'thinspiration' is part of a wider debate about how celebrity culture impacts British soci
Want to see the rest of this article?
Would you like to see the rest of this article and all the other benefits that Issues Online can provide with?
Useful related articles
Video and multimedia references
Statistical information and reference material
Glossary of terms
Key Facts and figures
Related assignments
Resource material and websites