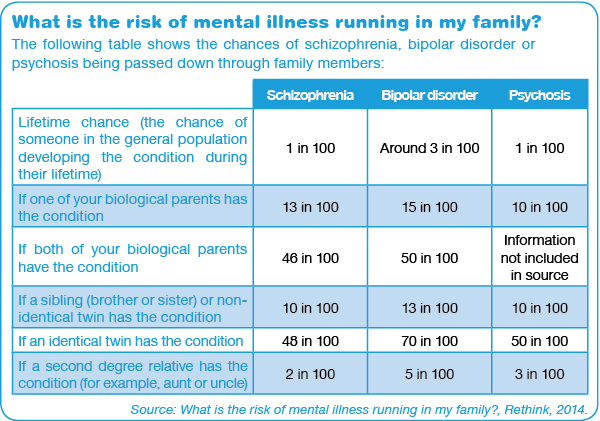 Overview
This information may be useful if there is a history of mental illness in your family, and you are concerned that you may be also be affected. You may also find it useful if you have a mental illness yourself, and are concerned about the risk of your relatives having the same condition.
Some research does suggest that mental illness can run in families.
We do not fully understand what causes mental illness or why it can be passed on in family members.
Mental illness is probably passed on for a variety of factors, rather than just genes.
Although research might suggest that mental illness does run in families, it doesn't mean you or a family member are inevitably going to become unwell.
You might have questions if you are thinking of starting a family.