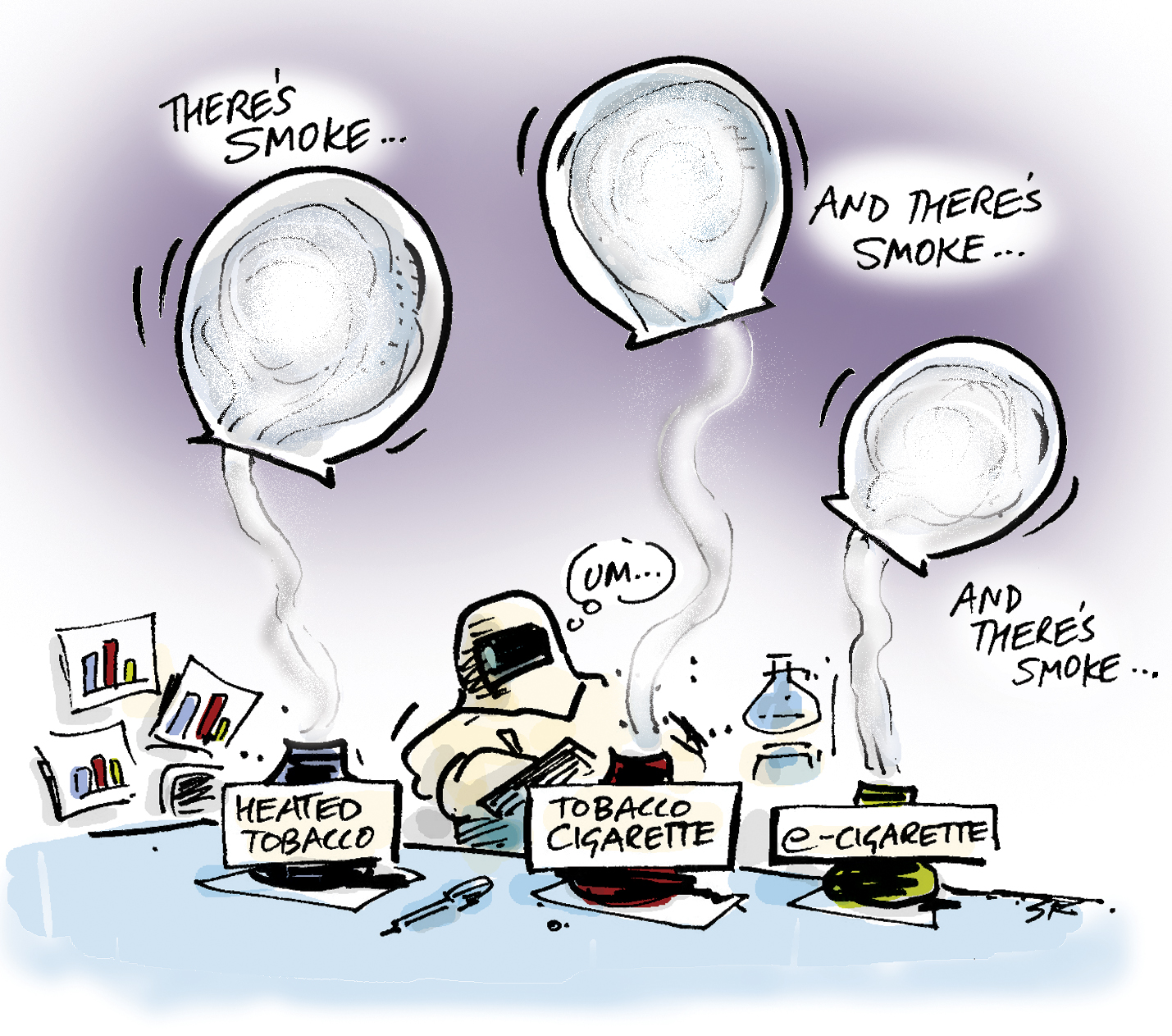 An extract from a report commissioned by Public Health England.
McNeill A, Brose LS, Calder R, Bauld L and Robson D (2018). Evidence review of e-cigarettes and heated tobacco products 2018
Heated tobacco products
Key findings
In mid-2017, heated tobacco products were commercially available in 27 countries and further country launches were planned. Three tobacco manufacturers were promoting heated tobacco products: 'IQOS' was promoted by Philip Morris International, 'glo' by British American Tobacco and 'Ploom TECH' by Japan Tobacco International.
Out of 20 studies that were included in this review, 12 were funded by manufacturing companies so there is a lack of independent research.
There is a variety of heated tobacco products, including some that deliver via both vapour and combustion.
Most studies published at the time of the search for this review evaluated IQOS, none evalu
Want to see the rest of this article?
Would you like to see the rest of this article and all the other benefits that Issues Online can provide with?
Useful related articles
Video and multimedia references
Statistical information and reference material
Glossary of terms
Key Facts and figures
Related assignments
Resource material and websites