This article is
4 years old.
Click here
to view the latest articles for this topic.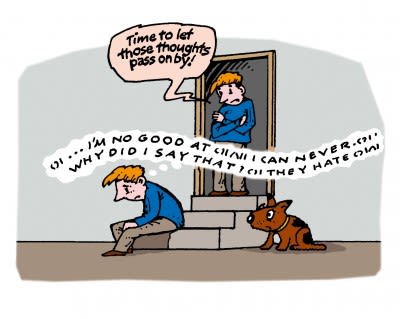 By Dr Meera Joshi, Mindfulness expert for Bupa UK
There has been a huge increase in the amount of scientific research into mindfulness-based practices. This is because they can help people struggling with a range of mental health issues, including work-related stress and anxiety. This article focuses on mindfulness and depression.
In short, mindfulness is about paying attention to the present moment. This can help you develop awareness of the things around you, and in turn your thoughts, emotions and bodily sensations.
Can mindfulness help treat depression?
The National Institute for Health and Care Excellence (NICE) is an organisation that recommends therapies based on the best scientific evidence available. NICE recommends mindfulness for the treatment of recurrent depression. Specifically, they recommend an approach called mindfulness-based cognitive therapy (MBCT).
What does this mean for me?
An average episode of depression usually lasts between six and eight months. If afte...
Want to see the rest of this article?
Would you like to see the rest of this article and all the other benefits that Issues Online can provide with?
Useful related articles
Video and multimedia references
Statistical information and reference material
Glossary of terms
Key Facts and figures
Related assignments
Resource material and websites