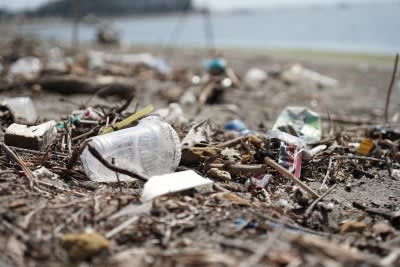 ...fighting our rising tide of filth
Thousands of volunteers are trying to keep Britain clean as people go wild after lockdown. We join some in Bournemouth, as they face the discarded plastic, PPE, pants – and human poo.
By Sam Wollaston
On a promising July morning, Bournemouth's East Cliff limbers up for the day: dog walkers, power walkers, an outdoor gym class on a patch of grass. Four people in hi-vis vests beetle about purposefully, looking at the ground. They carry buckets and bags, and each has a tool – a stick with a handle at one end and a grabber at the other.
One of them, Lea Baker, 62, nimbly scales the clifftop fence to grab a Coke can. 'Sometimes, when there is a really difficult one and I get it, I'm like: "Yes, I win!"' she says, giving it a little fist pump.
To read the rest of this article from the Guardian click here
Want to see the rest of this article?
Would you like to see the rest of this article and all the other benefits that Issues Online can provide with?
Useful related articles
Video and multimedia references
Statistical information and reference material
Glossary of terms
Key Facts and figures
Related assignments
Resource material and websites