This article is
4 years old.
Click here
to view the latest articles for this topic.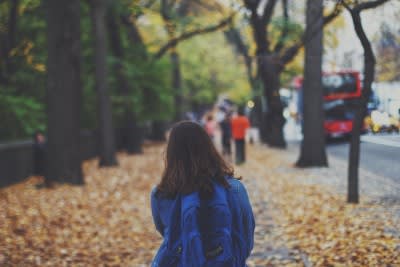 Rachel Harding, Nottingham Trent University
I was walking … to school on my own … all of a sudden this car drove by on the main road and some guy stopped at the red light, wound down his window, stuck his head out and started whistling at me.
This is an account by an 11-year-old girl of everyday sexism and harrassment – and there are countless others like it. But few children or young people know what to do if they are whistled at, beeped at or stared at when they are out and about in public.
"Street harassment" is defined by the activist group Hollaback! as unwelcome comments, gestures and incidents in public, including on public transport. For those who experience it, walking to school, going out with friends, and using the bus, tram, train or tube can become extremely stressful. Children and young people can worry about going out in public. They can even think that something is wrong with them.
What can be done?
There are some, if limited, reporting options for children and you...
Want to see the rest of this article?
Would you like to see the rest of this article and all the other benefits that Issues Online can provide with?
Useful related articles
Video and multimedia references
Statistical information and reference material
Glossary of terms
Key Facts and figures
Related assignments
Resource material and websites