This article is
4 years old.
Click here
to view the latest articles for this topic.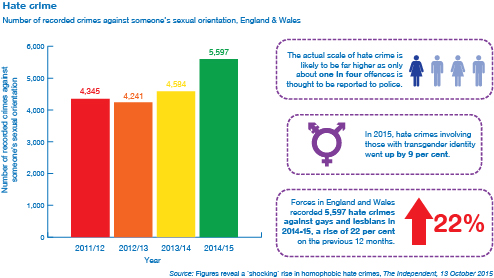 Frequently asked questions.
What does 'LGBT' mean?
LGBT stands for 'lesbian, gay, bisexual and transgender'. While these terms have increasing global resonance, in different cultures other terms may be used to describe people who form same-sex relationships and those who exhibit non-binary gender identities (such as hijra, meti, lala, skesana, motsoalle, mithli, kuchu, kawein, travesty, muxé, fa'afafine, fakaleiti, hamjensgara and Two-Spirit). In a human rights context, lesbian, gay, bisexual and transgender people face both common and distinct challenges. Intersex people (those born with atypical sex characteristics) suffer many of the same kinds of human rights violations as LGBT people, as indicated below.
What is 'sexual orientation'?
Sexual orientation refers to a person's physical, romantic and/or emotional attraction towards other people. Everyone has a sexual
Want to see the rest of this article?
Would you like to see the rest of this article and all the other benefits that Issues Online can provide with?
Useful related articles
Video and multimedia references
Statistical information and reference material
Glossary of terms
Key Facts and figures
Related assignments
Resource material and websites