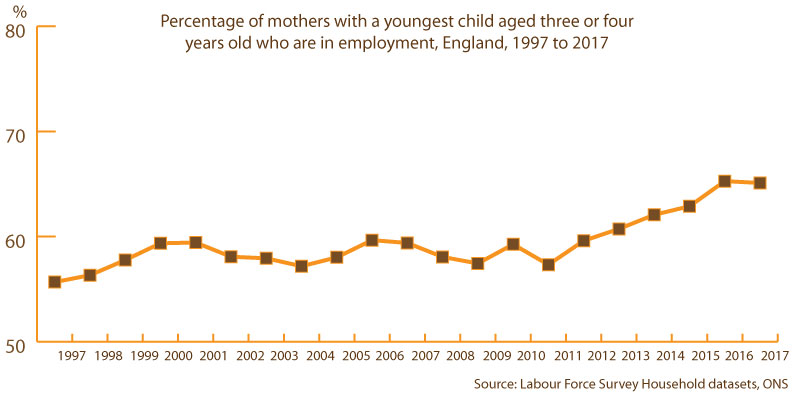 Mothers with young children are more likely to go back to or begin full-time work now than 20 years ago, new ONS analysis suggests.
The proportion of mothers with children aged between three and four who are in employment increased by almost ten percentage points over the past two decades. In England there are now around 133,000 more mothers, whose youngest child is a toddler, in employment in 2017 (65.1%), compared with 1997 (55.8%). This was largely driven by an increase in full-time employment.
This analysis comes as the Government expanded the provision of free childcare from 15 to 30 hours a week in England. The policy is designed to help boost employment for parents, particularly mothers, looking to return to work or increase their working hours.
More mothers with young children working full-time
The rise in overall employment for mothers has been driven mainly by an increasing number working in full-time employment. The proportion of mothers work
Want to see the rest of this article?
Would you like to see the rest of this article and all the other benefits that Issues Online can provide with?