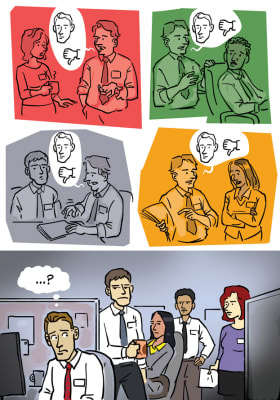 Subtle workplace bullying also known as Gaslighting.
By Christine Pratt, Director of HR & DM and founder of National Bullying Helpline
The term Gaslighting is a 'label' which embraces a cocktail of inappropriate and often manipulative workplace practices. Sadly, these unacceptable practices are commonplace. Historically, we have described these practices as 'subtle workplace bullying'.
The term Gaslighting is based on a 1944 film 'Gaslight' starring Ingrid Bergman. Bergman's character marries and mysterious things start to happen to her in her marriage. Her husband convinces her that she is imaging things, when in fact he is scheming with criminal intent.
Psychologists describe Gaslighting as a subtle but unhealthy manipulative behaviour.
An employee who is the subject of Gaslighting will likely, certainly initially, struggle to understand what is occurring – similar to Bergman's character in the film.
Typically, an employee cannot 'put their finger on the problem'. They believe the...
Want to see the rest of this article?
Would you like to see the rest of this article and all the other benefits that Issues Online can provide with?
Useful related articles
Video and multimedia references
Statistical information and reference material
Glossary of terms
Key Facts and figures
Related assignments
Resource material and websites