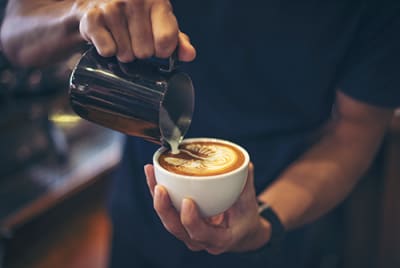 The boom in artisan coffee shops, energy drinks and social media trends are all contributing to a rising caffeine culture – but is it safe?
By Abigail Buchanan
I can pinpoint the precise moment my coffee habit started. In my mid-teens, while doing work experience, I would head out to the local coffee shop to do the office tea run and bring what I thought looked like a grown up and sophisticated cappuccino back to my desk. It quickly became a habit and I never looked back. Now in my twenties, I've switched to black Americanos and flat whites and drink around three a day.
I've always focused on the positives of caffeine – it makes me feel more alert and productive – and meeting in coffee shops is one of my favourite ways to socialise. But could developing a taste for thrice-daily flat whites in my teens have done more harm than good?
Caffeine is the most commonly ingested psychoactive substance in the world and coffee the second most popular beverage (after water). It's not harmful ...
Want to see the rest of this article?
Would you like to see the rest of this article and all the other benefits that Issues Online can provide with?
Useful related articles
Video and multimedia references
Statistical information and reference material
Glossary of terms
Key Facts and figures
Related assignments
Resource material and websites