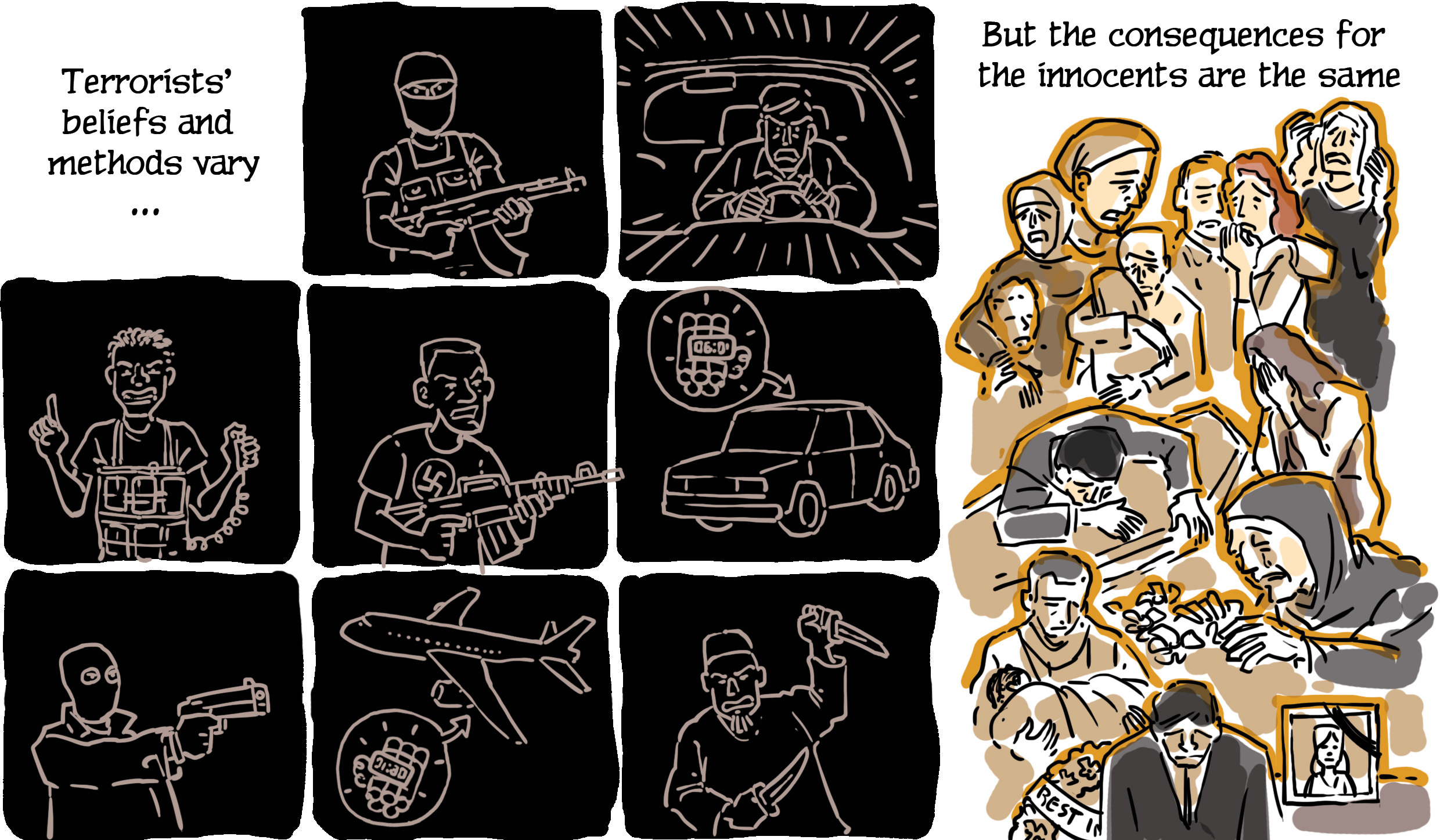 What is terrorism?
Terrorist groups use violence and threats of violence to publicise their causes and as a means to achieve their goals. They often aim to influence or exert pressure on governments and government policies but reject democratic processes, or even democracy itself.
International terrorism
International terrorism from groups such as the Islamic State in Iraq and the Levant (ISIL) and Al Qaida present a threat for many others. They hold territory in places without functioning governments, making it easier for them to train recruits and plan complex, sophisticated attacks. Drawing on extreme interpretations of Islam to justify their actions, these groups often have the desire and capability to direct terrorist attacks against the West, and to inspire those already living there to carry out attacks of their own.
Northern Ireland-related terrorism
Northern Ireland-related terrorism continues to pose a serious threat to British inte
Want to see the rest of this article?
Would you like to see the rest of this article and all the other benefits that Issues Online can provide with?
Useful related articles
Video and multimedia references
Statistical information and reference material
Glossary of terms
Key Facts and figures
Related assignments
Resource material and websites