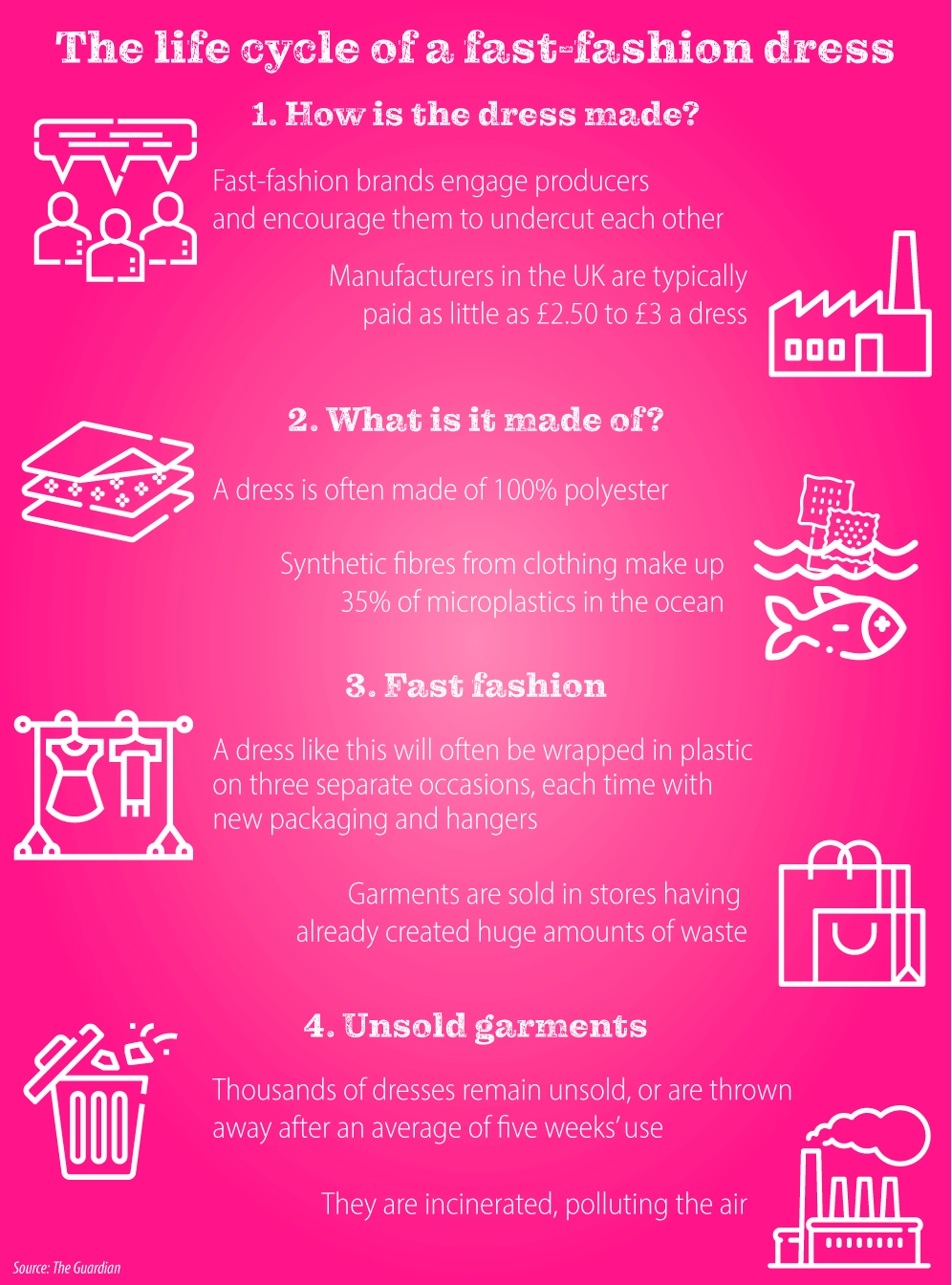 Online retailers such as Boohoo and Missguided are booming, but critics say there is a hidden price.
By Sandra Laville
It comes in red, mustard and black, in sizes 6 up to 16; the bandeau bodycon minidress, is, according to the online retailer Boohoo, 'perfect for transitioning from day to play'.
It is not so much the styling and colour, but the price of the £5 dress – reduced this week to just £4 – which attracts thousands of the thriving retailer's 5 million UK customers to add it to their online shopping bag, click and pay.
Products and prices like these have driven Boohoo's profits to a record £59.9 million, bucking the trend of struggling high street fashion stores across the country.
Made in the UK, at factories in Leicester and Manchester, the £5 dress epitomises a fast fashion industry that pumps hundreds of new collections on to the market in short time at pocket mone
Want to see the rest of this article?
Would you like to see the rest of this article and all the other benefits that Issues Online can provide with?
Useful related articles
Video and multimedia references
Statistical information and reference material
Glossary of terms
Key Facts and figures
Related assignments
Resource material and websites