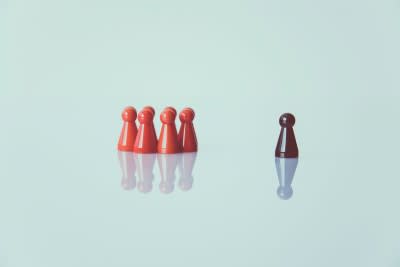 From being followed by security guards, to photographers adjusting my skin tone — things have to change.
By Dina Asher-Smith
The past few weeks have been hard for me. In the weeks immediately after George Floyd's murder it was hard. Hard to focus. Hard to sleep. Tiring, exhausting, and emotionally draining. It was heartbreaking.
I've been sad, frustrated, angry. It has been hard to think about it, but also impossible not to. Hard to talk about it but also the only topic that seemed worthy of conversation.
Most of all it was hard to put pen to paper, or fingers to keys, and write something.
I intended for this column to go out weeks ago but I couldn't express myself clearly. I applaud all those who have been able to speak eloquently on a topic so close to our hearts in the midst of emotional turmoil. It has been traumatic.
To read the rest of this article from the Telegraph click here
Want to see the rest of this article?
Would you like to see the rest of this article and all the other benefits that Issues Online can provide with?
Useful related articles
Video and multimedia references
Statistical information and reference material
Glossary of terms
Key Facts and figures
Related assignments
Resource material and websites