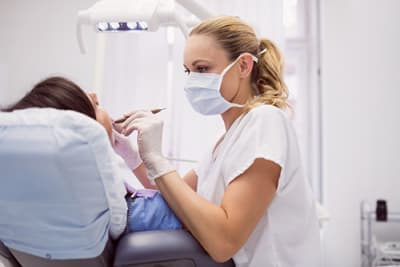 New data indicates the dental crisis shows no signs of slowing, with four in five people (80%) struggling to access timely care during the last COVID-19 lockdown.
Access to NHS dental care continues to be a problem for people across England, with Healthwatch recording a 22% rise in calls and complaints about dentistry between January and March 2021.
Our review of 1,375 people's experiences shared with Healthwatch found a lack of consistency across the country when it comes to accessing a dental appointment. Whilst some people were asked to wait an unreasonable time of up to three years for an NHS appointment, those able to afford private care could get an appointment within a week.
High cost of dental care
Whilst some people were charged £400 to get one tooth out, an individual reported being asked to pay over £7,000 for their dentures privately.
But private treatment is not an option for everyone, with many people now struggling to pay even for NHS treatment.
A poll of 2,019 adults...
Want to see the rest of this article?
Would you like to see the rest of this article and all the other benefits that Issues Online can provide with?
Useful related articles
Video and multimedia references
Statistical information and reference material
Glossary of terms
Key Facts and figures
Related assignments
Resource material and websites