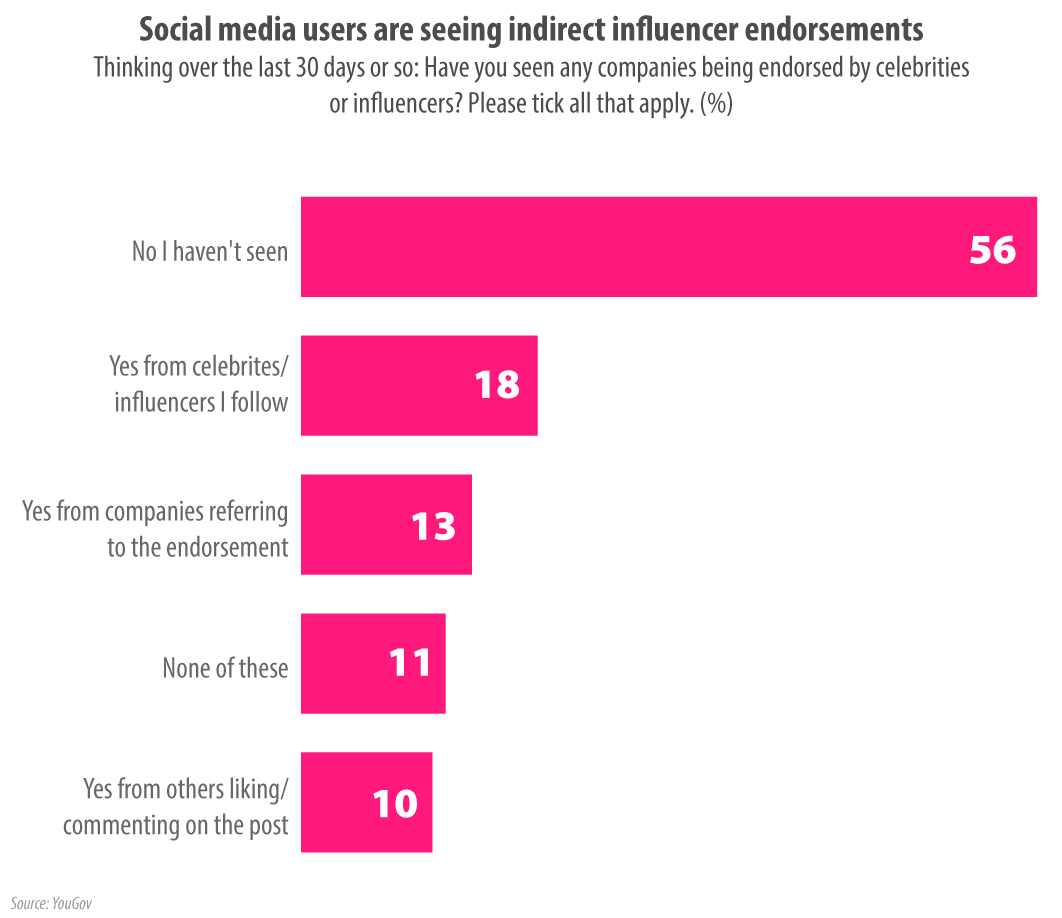 Most social media users don't trust influencer endorsements – but most engage with them regardless.
By Russell Feldman, Director of Digital, Media and Technology
Brits on social media have major trust issues: two-thirds (66%) believe that people's lives as shown online 'aren't as perfect as they seem'.
But if they're sceptical of people on the whole, they can be especially dubious when it comes to influencers. New research from YouGov reveals that only 22% believe that social media celebrities portray their lives honestly – and just 2% believe they portray their lives in a 'very honest' way.
So how much does this honesty actually matter?
Brits aren't under the influence
A plurality (44%) of Brits say that influencers generally portray their lives dishonestly – and more tellingly, over half (54%) of those who've seen dishonest content from th
Want to see the rest of this article?
Would you like to see the rest of this article and all the other benefits that Issues Online can provide with?
Useful related articles
Video and multimedia references
Statistical information and reference material
Glossary of terms
Key Facts and figures
Related assignments
Resource material and websites