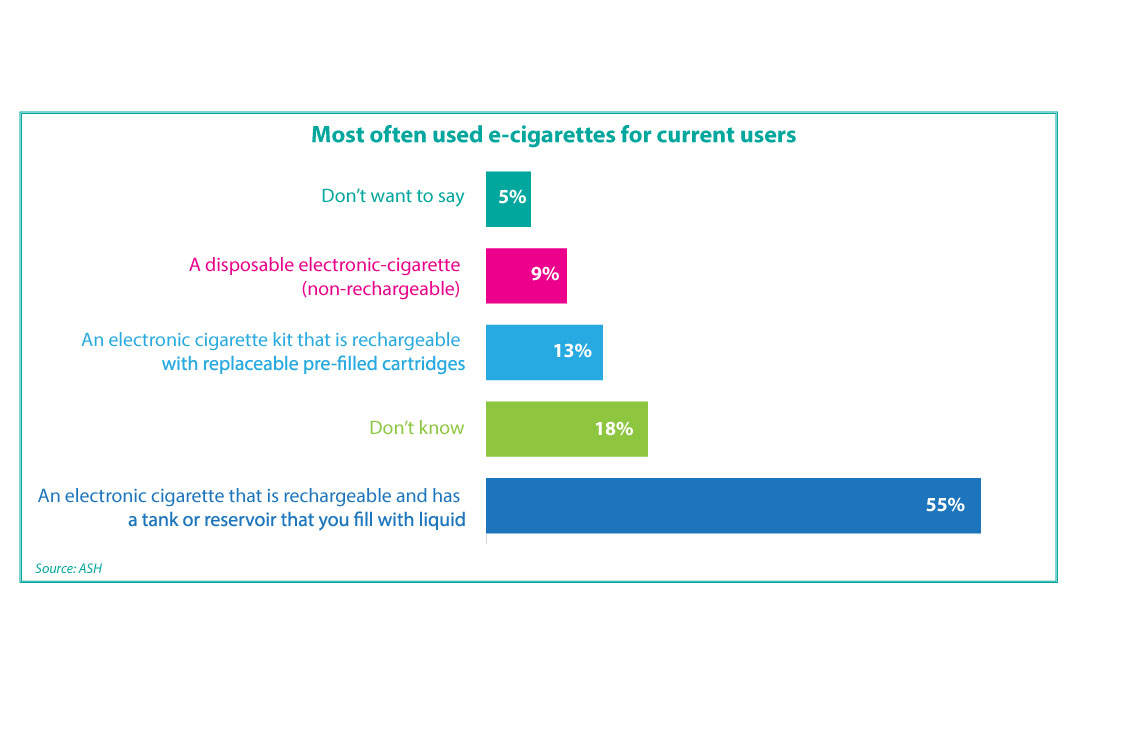 Key findings
Although children's awareness of and experimentation with electronic cigarettes is increasing, regular use remains rare and is most common among those who currently smoke or have previously smoked. This indicates that it is unlikely that electronic cigarettes are currently acting as a gateway to smoking.
A growing proportion of young people believe that electronic cigarettes are as harmful as smoking tobacco.
Rechargeable tanks and fruit flavours are the most popular types of e-cigarettes among young people both for experimentation and regular use.
Electronic cigarette use among young people in Great Britain
From 2013 onwards YouGov has been commissioned by ASH to conduct an annual online survey of young people aged between 11 and 18, called Smokefree GB Youth Survey. It includes questions on electronic cigarettes. The most recent Smokefree GB Youth Survey was carried out in March 2016 and relevant comparison
Want to see the rest of this article?
Would you like to see the rest of this article and all the other benefits that Issues Online can provide with?