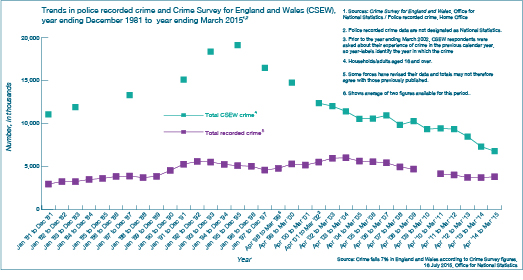 Why are some crimes in the region falling, while others are on the rise? David Powles investigates.
The year is 2003 and Norfolk Police is being swamped by vehicle-related crime.
In the 12 months previously their figures show they dealt with 11,440 such offences.
That is about one-sixth of all recorded crime in the county, hours of manpower and lots of pain and disruption for the victims.
Fast-forward 11 years and that figure reads very differently.
While overall crime has fallen, vehicle-related offences have plummeted – there were 2,334 in the whole of 2014. It is the same in Suffolk, where vehicle crime fell from 7,152 to 3,186.
This is just one area where, according to the statistics, certain crimes are being driven out of our communities.
Yet our study of recorded police statistics for the past 11 years show this is not the case for all offences. In Norfolk, Suffolk and Cambridgeshire, shoplifting, drug offe
Want to see the rest of this article?
Would you like to see the rest of this article and all the other benefits that Issues Online can provide with?