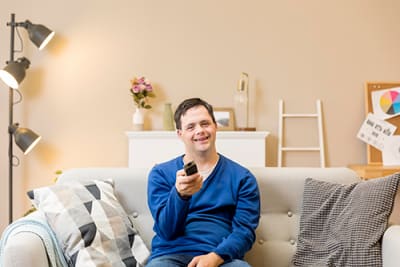 Speaking at the Edinburgh Television Festival about the scandalous lack of representation and disgraceful conditions my colleagues endure means underlining systemic failures.
By Jack Thorne
I had mixed feelings on being offered the MacTaggart lecture this year. The first was surprise: had anyone ever heard me speak? I once did a Bafta speech that Piers Morgan described on Twitter as the worst in the history of the awards. The second was disbelief that I had been afforded such an honour. The third was a sense of extreme responsibility. I knew it was an opportunity to talk about disability – or the lack of disability – on TV, how television gets key discussions wrong, and how I might dare represent that cause.
The issue of representation has reared its head in the past 10 years in particular. I am not going to use the word diversity because I don't love the word. Diversity feels celebratory: "Look how diverse we are, aren't we wonderful." Representation implies a responsibility. If TV...
Want to see the rest of this article?
Would you like to see the rest of this article and all the other benefits that Issues Online can provide with?
Useful related articles
Video and multimedia references
Statistical information and reference material
Glossary of terms
Key Facts and figures
Related assignments
Resource material and websites