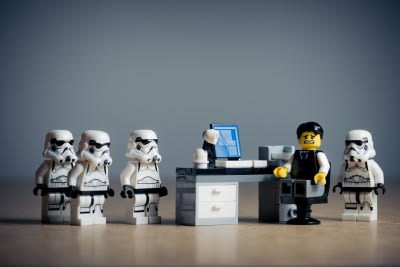 – here's how to fight back
Devaluing and demeaning behaviour by a colleague are all ways in which the office, factory or even Parliament can turn into a nightmare.
By Etan Smallman
In an era of corporate social responsibility, workplace wellness initiatives and even "chief happiness officers", one age-old problem stubbornly refuses to pivot, evolve and, going forward, undergo a much-needed paradigm shift: workplace bullying.
Workplace bullying can seriously harm workers' mental and physical health. Not to mention their productivity and a company's bottom line.
Yet a quarter of employees think their organisation turns a blind eye to the issue, according to a report in January by the Chartered Institute of Personnel and Development. It found that half of victims did not report their bullying or harassment.
It also found that the groups most likely to become victims are black and Asian employees, women, and those with a disability. The Trades Union Congress (TUC) found that one in fo...
Want to see the rest of this article?
Would you like to see the rest of this article and all the other benefits that Issues Online can provide with?
Useful related articles
Video and multimedia references
Statistical information and reference material
Glossary of terms
Key Facts and figures
Related assignments
Resource material and websites