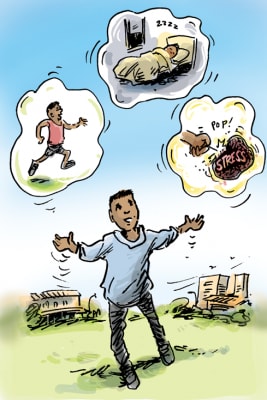 Exercise can benefit your sleep in many ways, but knowing what to do and when to do it is key to reaping the greatest rewards.
Medically reviewed by Dr Juliet McGrattan (MBChB) and words by Laura Williams
Two components of a healthy lifestyle are undoubtedly sleep and exercise, but not much is known about how they impact each other. Sleep can help performance and provides you with more energy for exercise, while a sufficient exercise routine contributes to healthy sleep patterns. But what time should we exercise for it to benefit our sleep? And can physical activity ever impede a good night's kip?
Personal trainer Laura Williams explains how to juggle your exercise routine with adequate sleep so you can make the most of your health:
1. Cardio is key for sleep quality
Research undertaken by the National Institute on Ageing found that participants who engaged in aerobic exercise (walking, treadmill, bike) up to four times a week at 75 per cent of their MHR (Maximum Heart Rate) reporte...
Want to see the rest of this article?
Would you like to see the rest of this article and all the other benefits that Issues Online can provide with?
Useful related articles
Video and multimedia references
Statistical information and reference material
Glossary of terms
Key Facts and figures
Related assignments
Resource material and websites