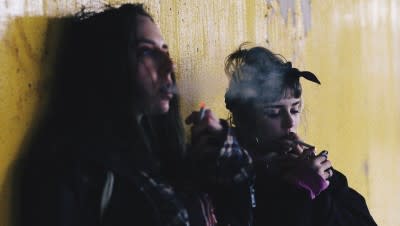 'For years, my life just spiralled out of control. Now I'm on the other side, I can see it was never together anyways.'
By Jasmine Andersson
John has been homeless, imprisoned and lost contact with his family because of his life-defining drug addiction. Now, he is turning his life around and spending the next nine months training to become an electrician.
I'm a born and bred East Londoner, and lived in Hackney Downs until I left home at 15. I am an only child, and I was raised by my mum and stepfather - if I can use that word. It felt more like I was more dragged up than brought up.
My stepfather was very violent. He was an alcoholic. From when I was about three years old, he attacked me and my mother, until I left home at 15. For a young child, it was a very fearful place. Every day, I wasn't allowed to talk unless I was spoken to, and if I broke the rules, I was stamped on and thrown against the walls. When I was fed, I was made to eat the food off the floor with the dogs.
My ...
Want to see the rest of this article?
Would you like to see the rest of this article and all the other benefits that Issues Online can provide with?
Useful related articles
Video and multimedia references
Statistical information and reference material
Glossary of terms
Key Facts and figures
Related assignments
Resource material and websites