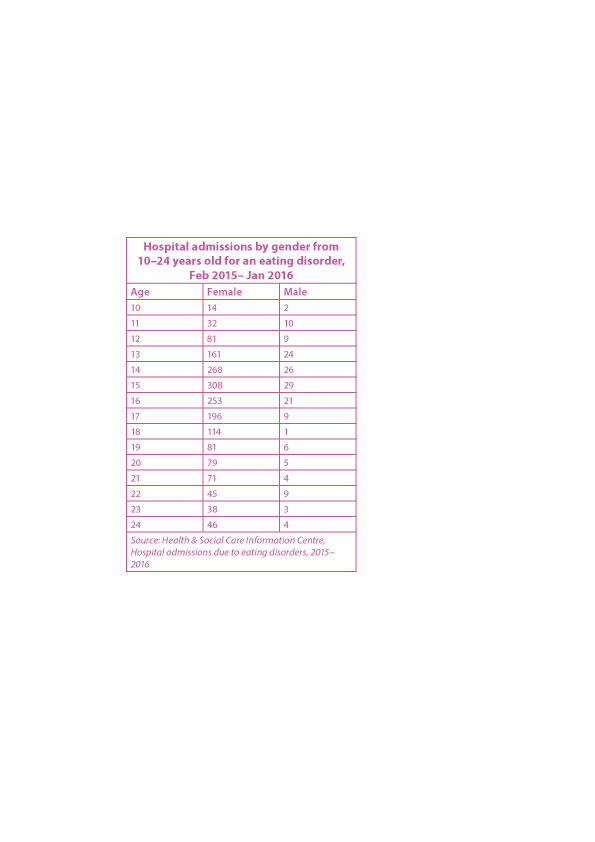 Number of men admitted to hospital with eating disorder grew at same rate as among women between 2010 and 2016.
By Sarah Marsh
The number of adult men being admitted to hospital with an eating disorder has risen by 70% over the past six years – the same rate of increase as among women.
NHS Digital data analysed by The Guardian shows the number of hospital diagnoses in male over-19s rose from 480 in 2010–2011 to 818 between April 2015 and March 2016.
The rate of increase was slightly higher among older men, at 70% for the 41–60 age group, compared with 67% in the 26–40 category and 63% among 19- to 25-year-olds. In the same period, there was a 61% increase among women aged 19 to 25 and a 76% rise among middle-aged women.
To read the rest of this article from The Guardian
Want to see the rest of this article?
Would you like to see the rest of this article and all the other benefits that Issues Online can provide with?