New research shows students and teachers report physical activity can improve pupils' mood, confidence and schoolwork.
Physically active children report improvements in their schoolwork, behaviour and mental health, according to new research from Sheffield Hallam University.
The study, conducted on more than 60,000 students and 4,000 teachers, was part of our Secondary Teacher Training (STT) programme and surveyed their attitudes to work, physical and mental health.
This research shows that helping children and young people to get active during school can play a vital role in helping them catch up work missed during the coronavirus (Covid-19) pandemic, and in supporting their mental health.
The STT programme is a collaboration between us, the Activity Alliance, the Association for Physical Education and the Youth Sport Trust, and provides funding and access to professional development opportunities for PE teachers across the country.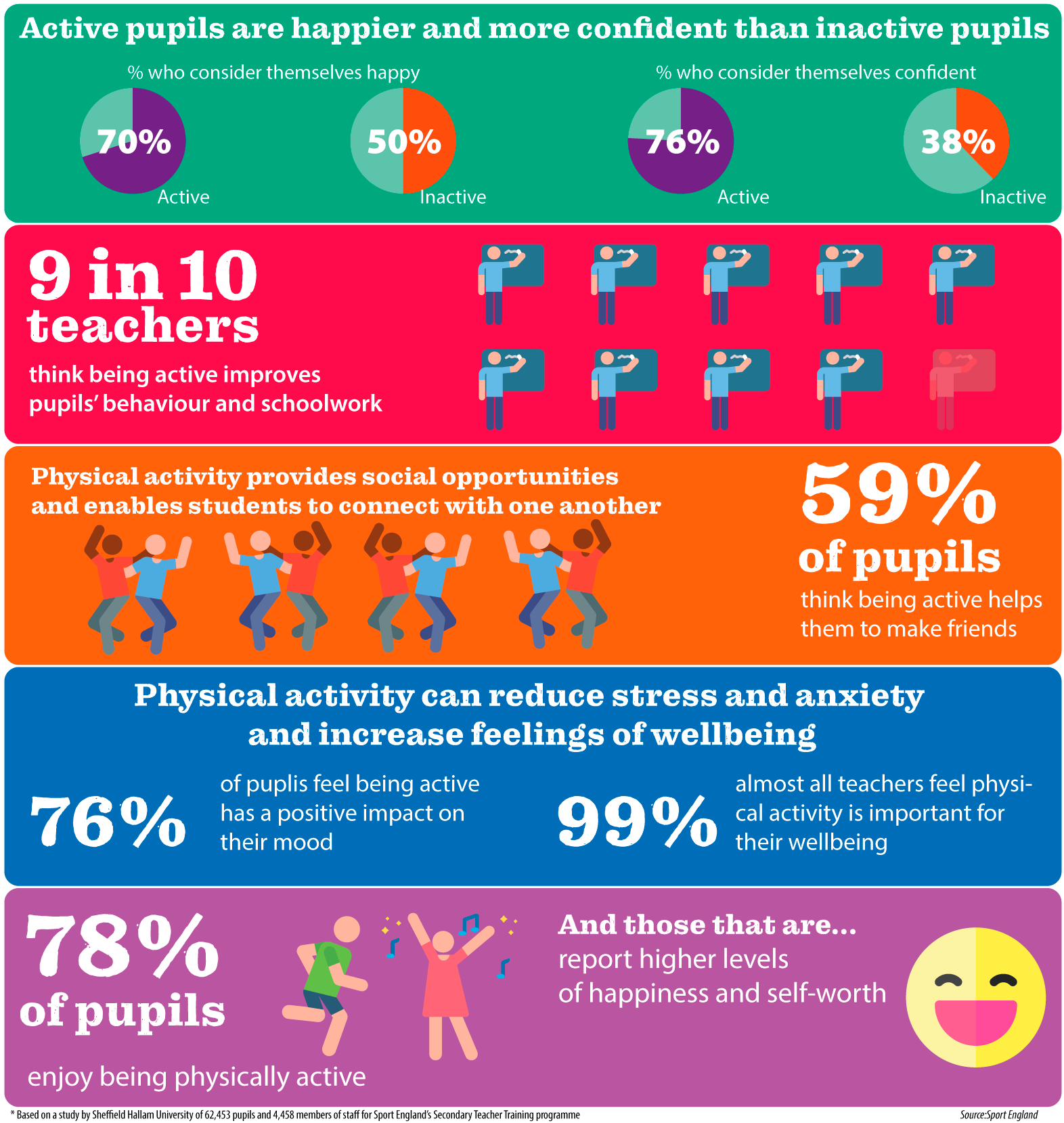 Part of the programme was this research, which s...
Want to see the rest of this article?
Would you like to see the rest of this article and all the other benefits that Issues Online can provide with?
Useful related articles
Video and multimedia references
Statistical information and reference material
Glossary of terms
Key Facts and figures
Related assignments
Resource material and websites