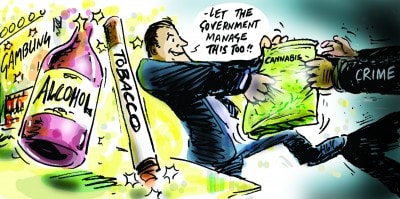 It remains to be seen if the present government will legalise cannabis, but this shouldn't be ruled out.
Cannabis was added to the Dangerous Drugs Act of 1920 in 1928, but its usage has risen steadily in spite of this. With Brexit on the horizon, there are many political and legal issues which will again be up for debate, and one which is bound to cause controversy is that of legalising cannabis and other drugs.
The subject has become more mainstream as a result of its increased usage as a medicinal treatment and after the Canadian Prime Minister, Justin Trudeau, legalised cannabis in Canada. He believed that legalising the cannabis trade would help to regulate its use and take money out of the criminal empire, but is the UK likely to follow any time soon?
The law on cannabis today
While over 50 per cent of people in the UK are in favour of legalising the recreational use of cannabis and, according to a YouGov poll, nearly 75 per cent support its use for medicinal purposes – it is s...
Want to see the rest of this article?
Would you like to see the rest of this article and all the other benefits that Issues Online can provide with?
Useful related articles
Video and multimedia references
Statistical information and reference material
Glossary of terms
Key Facts and figures
Related assignments
Resource material and websites